World Champion Magician Now Appearing!
Here's where
Johnny and
his magic
will be appearing
(and disappearing)
regularly:

April 3-9, 2023,
in the
Close-Up Gallery
at...


Voted Best Close-Up Magician at the world famous Magic Castle in Hollywood two years in a row, and twice voted the Castle's Lecturer of the Year, Johnny performs live two weeks each year in the Castle's intimate Close-Up Gallery.

Johnny performs the very magic act that won him the "World Champion Magician" title
(the Grand Prix Award) in 1988 at the International Federation of
Magic Societies' World Congress!

---

There's nothing "typical" about Johnny, but these are
Johnny's typical Magic Castle performance weeks:

the Monday-through-Sunday week of April Fools Day

the Monday-through-Thursday week of Independence Day

the Tuesday-through-Sunday week of Labor Day

• RETURN HERE REGULARLY FOR COVID-19 UPDATES REGARDING REOPENING! •
---
Watch here for reopening!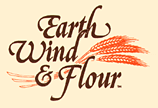 2222 Wilshire Blvd.
Santa Monica
(310) 829-7829

---

Special Engagements

Keep watching here for special venues where Johnny will appear!
---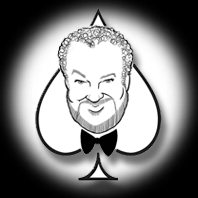 Phone: 714.373.8749
johnny@johnnyacepalmer.com • P.O. Box 2083, Huntington Beach, CA 92647

Home | Achievements | Awards | Clients | Champion | Video | Reviews | His Act | Now Appearing | Contacts | Links