Johnny Ace Palmer's achievements in the world of magic are legendary. When Johnny earned the title of World Champion Magician in 1988, he was the first close-up magician in history to receive that award, called the Grand Prix. Johnny received the award at the International Federation of Magic Societies' convention, where competing magicians from 47 countries witnessed his award winning act. The Grand Prix is awarded once every three years.

In addition, Johnny was voted Best Close-Up Magician at the Magic Castle in Hollywood two years in a row (1987, 1988) and Lecturer of the Year (1996, 1999). He is also the only magician to receive both the International Brotherhood of Magicians' Gold Cups Award of Excellence (1983) and the Society of American Magicians' (SAM) Gold Medal Award of Honor (1986).

In 1998, the Society of American Magicians awarded him another honor: the Ben Chavez Memorial Trophy.

Johnny's television credits include appearances on: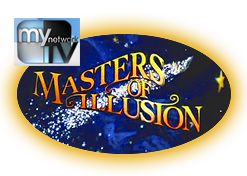 and on
Dick Clark Presents...
The World's Greatest Magicians at the Magic Castle (a CBS special)
Life Styles with Regis Philbin™
NHK Magic Special (Japan's largest television network)
An Ennovision Magic Special for European television
In addition, Johnny consulted on a Mad About You episode where Paul gets his pants mixed up with David Copperfield's.
He has performed all over the world in a wide variety of venues, including Mostly Magic (New York City), Magic Island (Houston), and Norwegian Cruise Lines, among others. He has also performed magic in television commercials, including one for Bell Telephone starring James Earl Jones, and another for Merrill Lynch.
In addition, he has performed for a wide variety of clients.
In 2008, Johnny joined an exclusive club with members the likes of Superman and Batman when The Spirit mentioned his card magic talents in DC Comics!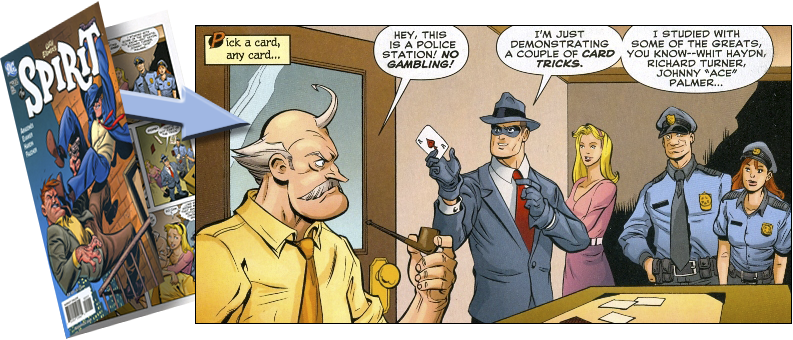 In 1994, the Library of Congress featured Johnny as one of only five living magicians in "Grand Illusion: The Art and Practice of Magic," an exhibit displayed at schools, libraries and malls across the country.
Johnny's achievements prompted Caesars Palace to sign him to open their new $50 million Caesars Magical Empire in Las Vegas in June, 1996.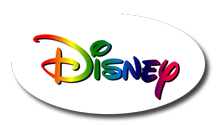 Disney has also used Johnny's magical abilities for the VIP/Press Grand Opening of California Adventure, as well as a variety of other special events:
In 2009, 2010, and 2011, Johnny performed at Disneyland Resort for the Halloween season.

In 2006, 2007, and 2008, Johnny brought his special magic to Disneyland's
Santa's Reindeer Roundup at Christmas time.


The Harry Potter movie spawned another of Johnny's projects. Mattel turned to Johnny for help in designing magical toys so they could win the merchandising contract for the movie. As a result, Warner Brothers awarded the contract to Mattel.
Johnny even geared his college education towards the study of magic: At Kent State University in Kent, Ohio, from which he received his B.A., he majored in Theatre Arts and minored in Psychology, the perfect education for a career in magic.
Johnny performs at special events world wide and performs strolling magic Sundays at Earth Wind & Flour in Santa Monica, California.
But Johnny's greatest accomplishments happened on February 28, 1994, and April 2, 1998, when Johnny and his wife magically made their daughters appear.